MESIROW & ASSOCIATES, PLLC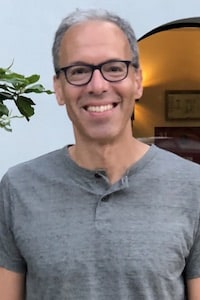 Mesirow & Associates, PLLC is a small firm that specializes in personal injury cases due to car accidents, bicycle accidents, pedestrian accidents, slip and fall accidents, dog bites, negligent security, and other situations. We emphasize results, personal service, and integrity. John Mesirow is a highly experienced Washington, DC personal injury lawyer who is dedicated to the practice of law and to his clients. While most cases resolve before trial, we aggressively prepare all our cases so that, if a favorable settlement cannot be obtained, we are ready to go on the offensive from the beginning of the litigation process until its conclusion. We handle personal injury and accident cases in all areas of Maryland, Washington, DC, and Northern Virginia, in both state and federal courts.
As a small firm, we can give your case the personal attention that it deserves. John and his staff will handle your case from start to finish, and you will never be passed off to a law clerk or a paralegal.
Personal Injury
Personal injury lawsuits are often pursued under a theory of negligence. To prove negligence, you need to show that it is more likely than not that the defendant owed you a duty to use reasonable care. You also need to show that you were injured because the defendant did not use reasonable care. If you can establish liability under negligence or another theory, you likely will be able to recover compensatory damages. Compensatory damages are meant to restore you to the position in which you would have been, had there been no negligence by the defendant. The District of Columbia, Maryland, and Virginia follow the harsh rule of contributory negligence, which means that a plaintiff can recover damages only if they were completely free of fault for the accident. This makes it important to consult an experienced personal injury attorney in Washington, DC as soon as possible.
Car Accidents
If you were injured in a car accident, you may be able to recover damages by bringing a personal injury lawsuit against an at-fault driver or another party that was responsible. Drivers may be negligent in many ways, including speeding, weaving, tailgating, reckless driving, drunk driving, and distracted driving. It is likely that the other driver's insurer will contact you shortly after the accident. You should be aware that the other driver's insurer is not on your side and may not offer you what your case is worth. After a car accident, the full scope of your injuries may not be known immediately, so you may not want to take the first settlement offer that you receive.
Bicycle Accidents
Bicycles are an increasingly popular way to travel around the District of Columbia and the surrounding areas. The injuries inflicted by a bicycle accident can be catastrophic or even fatal, since cyclists are not shielded from the force of a collision. Many drivers are not cautious enough around cyclists. They may not be aware that cyclists have the same rights on the road that they do. A driver whose negligence causes your injuries may be held accountable with the assistance of a Washington, DC personal injury attorney. Some common bicycle accident injuries include traumatic brain injuries, broken bones, spinal cord injuries, organ damage, road rash injuries, lacerations, and amputations.
Pedestrian Accidents
It is terrifying to be hit by a car as a pedestrian. The injuries arising out of pedestrian accidents are often catastrophic or fatal. Most pedestrian accidents are avoidable. Often, they are caused by distracted driving. For example, a driver may look down at a text and fail to pay attention to the road, striking a pedestrian who is crossing. Damages that may be recovered if liability can be established include medical bills, lost income, disfigurement, pain and suffering, and out-of-pocket costs. Wrongful death damages may be recovered if a pedestrian is killed by a negligent driver.
Truck Accidents
Truck accidents can result in catastrophic or fatal injuries to multiple people on the road, due to the weight and size of the truck. Semi-trucks can weigh up to 80,000 pounds. Truck drivers may be held liable for negligent behaviors such as drunk driving, drowsy driving, speeding, improperly loading or excessively loading the truck, failing to maintain the truck, or failing to check blind spots. A personal injury lawyer in Washington, DC should examine a truck accident for all the possible contributing causes. Other parties beyond the driver that may be liable include the trucking company, the truck manufacturer, a third-party loader, a mechanic, or the owner of the road where the accident happened.
Motorcycle Accidents
Motorcyclists are particularly vulnerable to injuries in a crash. Common motorcycle accident injuries include traumatic brain injuries, broken bones, internal organ damage, spinal cord injuries, amputations, road rash, vision loss, serious dental injuries, and scars or disfigurement. After a crash, a motorcyclist rarely walks away unscathed, even if the driver of a larger vehicle was entirely unharmed. It may be possible to hold the driver of a larger vehicle accountable for negligence that caused an accident. It is critical for motorcyclists to comply with motorcycle laws and to consult an attorney before speaking to an insurance adjuster for the driver of a larger vehicle.
Premises Liability
Property owners are obliged to keep their property reasonably safe for visitors. The duty of care that they owe to a visitor depends on the status of the visitor on the property. Generally, customers are owed the highest degree of care, which is a greater duty of care than the duty owed to a social guest. However, a social guest is owed a higher duty of care than a trespasser. To establish that a landowner is liable in a premises liability claim, the plaintiff and their Washington, DC personal injury lawyer must prove that the defendant knew or should have known about the hazard that caused their injuries. Negligent security claims can arise out of different circumstances. A property owner can be held accountable if it fails to take reasonable steps to stop or prevent foreseeable criminal activities, such as sexual assaults or muggings, on its property.
Construction Accidents
Getting injured in a construction accident can affect your ability to earn income to support your family. The injuries sustained by victims of construction accidents often include amputations, blunt trauma, slip and falls, traumatic brain injuries, vision loss, and hearing loss. These injuries may be due to toxic chemical exposure, explosions, defective equipment, and failures to follow safety protocols. Workers' compensation insurance should cover you if you suffer a job-related injury as a construction worker. However, there are also situations in which it may be possible to also sue a third party for damages. For example, if you were injured on site by a malfunctioning piece of equipment, you may be able to sue the equipment manufacturer.
Products Liability
When you bring a product into your home, you are entitled to expect that it will work safely and as intended. Unfortunately, defective products can cause harm to unsuspecting consumers. You may be able to obtain recourse through a product liability lawsuit with the assistance of a personal injury attorney in Washington, DC. These lawsuits can be brought in connection with any kind of product that you buy online, in a store, or in a showroom, including baby toys, household appliances, cars, medical implants, electronics, and prescription medications. Products can be defective in three ways: in terms of their marketing, manufacturing, or design. Product liability lawsuits may be pursued under theories of strict liability, negligence, breach of warranty, or consumer fraud.
Dog Bites
Although dogs can be loyal companions, they are still animals with all the instincts of a typical animal. A dog bite can cause serious injuries and emotional harm. Dog owners in the District of Columbia can be held strictly liable for injuries caused by their dogs. You do not need to show that a dog owner knew of their dog's vicious propensities ahead of time. However, you cannot hold a dog owner strictly liable if you trespassed on the owner's property or provoked the dog to attack you.
Wrongful Death
Under District of Columbia Code Section 16-2701, a wrongful death is a death caused by someone's wrongful act, default, or neglect. The act that caused the death needs to be an act that could have been the basis of a personal injury lawsuit if the decedent had lived. The decedent's estate needs to file the wrongful death lawsuit if it is brought on behalf of a surviving spouse or domestic partner of the decedent. If there is no surviving spouse or domestic partner, the next of kin, such as siblings, parents, or children, need to file the wrongful death lawsuit. Our personal injury lawyer can guide Washington, DC residents through this process. If damages are awarded in a wrongful death lawsuit, and the decedent had a will or other estate plan, they are paid to the estate. The estate distributes them based on the losses suffered and the estate plan.
Civil Litigation
Our firm handles other forms of civil litigation in addition to our personal injury practice. We litigate in both state and federal courts. Civil cases that we have handled include breach of contract, real estate, and commercial collection cases.
Consult a Knowledgeable Advocate for Accident Victims
Mesirow & Associates is proud to offer personalized attention to each and every client. John Mesirow has been awarded the prestigious 'AV' rating from Martindale-Hubbell, which is their highest possible rating for legal ability and ethics. John also has a 10.0/10.0 (superb) rating from Avvo.com, a professional review site for attorneys and doctors. We are located in downtown Washington, DC, and we would be happy to discuss your case. Initial consultations are free. Call us at 866-463-0303 or contact us online to speak with a skilled personal injury attorney in Washington, DC.