Products Liability
Serving All Areas of Maryland, Washington, DC and Northern Virginia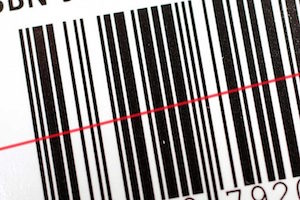 There is no question that America is a consumer-driven culture. From cars and toys to computers and hair dryers, consumer products are all around us. In most cases, they make life easier and more convenient.
When you bring a product into your household, you have every right to expect that it will function safely and as intended.
Unfortunately, products don't always perform the way they are supposed to. In some cases, they can even cause serious and fatal injuries. At Mesirow & Associates, PLLC, we help individuals and families who have been harmed by a defective product.
Some of the main areas we serve can be found below:
Maryland
Washington, DC
Northern Virginia
The Products Liability Case We Handle
Products liability cases can involve practically any type of product you purchase online, in a store, or in a showroom. Although the majority of products you buy are required to undergo rigorous testing before they are permitted to hit store shelves, some defective products still manage to slip through the cracks.
There are several regulatory authorities that are empowered to issue recalls of dangerous products, including the Food and Drug Administration (FDA) and the Consumer Product Safety Commission (CPSC).
However, recalls are usually only issued after one of these agencies has received a complaint or numerous complaints about a product causing injuries. When you are the one injured, a recall is little help or consolation.
At Mesirow & Associates, PLLC, we handle a wide range of defective product cases, including:
Automobiles and motorcycles
Lawn equipment
ATVs and motorbikes
Toys
Prescription medication
Over-the-counter medication
Medical implants and devices
Vitamins and supplements
Food
Electronics
Computers and smartphones
Exercise equipment
Machinery
If you have been hurt by a defective or dangerous product, you may be entitled to compensation for your pain and suffering, medical bills, lost wages, property damage, and other losses.
Types of Products Liability Lawsuits
When an individual is hurt by a dangerous or defective product, he or she may be able to file a lawsuit against several different parties, including:
The product's designer
The product's manufacturer
The entity that sold or marketed the product
In some cases, the defect is caused by more than one company or individual. From design to the store shelf, there can be dozens of companies or parties responsible for bringing a product to the marketplace.
Even in cases where a consumer was using a product incorrectly at the time of the accident, it may still be possible to recover damages for injuries caused by the product. Courts have ruled that injury victims can still pursue a products liability claim for their injuries as long as they were using a product in a reasonably safe manner.
These are complicated cases, so don't assume that you do not have a claim. Many factors determine the viability of a claim. If you fail to seek the help and advice of an experienced washington dc products liability lawyer, you could miss your chance to get the compensation you deserve.
Talk To A Washington DC Products Liability Lawyer Today
If you have been injured by a dangerous or defective product, the Washington DC products liability lawyer at Mesirow & Associates, PLLC can help. Schedule your free case evaluation today by calling 866-463-0303.