Personal Injury
Serving All Areas of Maryland, Washington, DC and Northern Virginia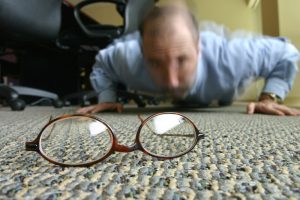 Personal injury claims and lawsuits arise when people are injured by the careless or intentional acts of others, or are injured by products that are defective in some way.
When someone is determined to be legally responsible for injuring someone else, they are liable for the injury, and may be made to pay the injured person's compensatory damages.
Compensatory damages attempt to put an injured person back in the position he or she was in before being injured. They include, for example, medical bills, lost wages, and the repair or replacement of your vehicle.
Locations, We Are Serving For:
Maryland
Washington, DC
Northern Virginia
In some cases, though not frequently, punitive damages are also awarded in these lawsuits. Punitive damages are intended to punish wrongdoers (especially, for example, drunk drivers) and to prevent them from harming others.
Our personal injury law firm handles a wide variety of personal injury claims for clients located in Metropolitan Washington (including the Maryland suburbs and Northern Virginia) or Baltimore (and its surrounding counties) including those arising from:
Injuries suffered from these types of accidents can be severe and life-altering. You may have suffered a herniated or bulging disc in your neck or back, a brain injury, burns to your head, neck or extremities, have nerve damage or spinal cord paralysis, broken or dislocated a bone or limb, or even have lost the use of a limb.
At Mesirow & Associates, we understand that your immediate goals after going through such trauma are to get the appropriate medical care and make sure it is paid for, to make sure you do not suffer financially through any lost wages, to make sure that your insurance company will pay for future treatment relating to your accident injuries, and to make sure that you will receive money for your past and future pain and suffering and other human losses.
Need an Experienced Washington DC Personal Injury Attorney
Our experienced personal injury attorneys will discuss your situation in detail, and go over the various options available to you. We will work with insurance companies and other parties involved in your case to make sure that all your needs are handled quickly and appropriately. If the insurance company is unwilling to offer a favorable settlement, we will take the fight to the appropriate court.
If you or a loved one has been injured, contact us online or call us at 866-463-0303 (toll-free) or 202-463-0303 to set up a free consultation to discuss your legal options.