Why You Should Always Say Yes to No-Fault Insurance Coverage
by Tom Simmons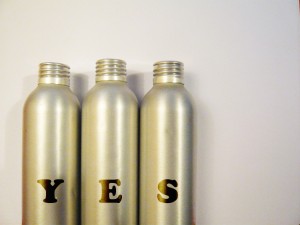 "Just Say NO!" Most of you probably recognize this phrase from Nancy Reagan's anti-drug campaign of the 80's and 90's, and if your elementary school experience was anything like mine, you spent countless hours in assemblies having this phrase drilled into your head over and over again. Well, today I am going to encourage you to throw out every thing you learned in those assemblies, and advise you to always say yes – at least when it comes to purchasing no-fault auto-insurance coverage.
Insurance companies selling auto insurance in Virginia, Maryland, and Washington D.C. are required to offer no-fault insurance coverage, in addition to liability coverage. The reason for requiring insurers to offer no-fault coverage is to ensure that anyone injured in a car crash can get medical care as soon as possible (in 2011, 48 million Americans had no health insurance), without having to wait for the insurance companies to determine who was at fault, which can be a complicated and time-consuming process. With no-fault coverage, regardless of who caused the crash, your insurance company will pay the medical bills resulting from any injuries sustained in the crash, up to a specific amount listed in the policy. In Virginia this no-fault coverage is called Medical Expense Benefits ("MedPay"), and in Maryland and Washington D.C. it is called Personal Injury Protection ("PIP"). The coverage provisions vary depending on where your car is registered, but what follows is a basic outline of the various no-fault coverage options offered in the DC Metro area:
Washington DC:
In Washington D.C. you have the option of purchasing PIP coverage.

It provides coverage for medical and rehabilitation expenses up to $50,000 per person, but insurers must provide an option with coverage up to $100,000.

It covers the person named in the insurance policy, occupants of the insured's vehicle, and occupants of a vehicle the insured is driving.
Maryland:
In Maryland, you have PIP coverage, unless you have waived it.

It provides coverage for medical, hospital, and disability benefits of at least $2,500 (although I would strongly urge you to purchase the most PIP coverage you can afford – it's surprisingly cheap).

It covers the person named in the policy, relatives of the person named in the policy who live in the same household, occupants of the insured vehicle, people using the insured vehicle with permission, pedestrians hit by the insured vehicle, individuals injured while, in, on, or alighting from a vehicle operated by a vehicle operated by animal or muscular power (most often a cyclist), although some exclusions may apply.
Virginia:
In Virginia you have the option of purchasing MedPay.

Basic MedPay coverage provides medical, hospital, chiropractic, and funeral expenses, up to $2,000 (but you can and should buy the most you can afford), incurred within three years after an accident.

It covers the person named in the policy, relatives of the person named in the policy who live in the same household, and occupants in the insured vehicle.
In my opinion, one of the best features of PIP and MedPay is that the person named in the policy is covered, not only when she is injured in a crash as a driver, but also if she is hit by a car while walking or riding her bike. This can be especially helpful if you are like me and own a car, but don't drive it much, and your daily commute consists of the metro and walking. In this scenario, you are much more likely to be hit while walking or riding your bike, than while driving your car. And, if you are hit while riding in a car, you at least have the car to protect you, and there is a chance of escaping without any major injuries. Not so if you are hit as a pedestrian or cyclist; 9 times out of 10 you're going to lose that battle and the results almost always include a trip to the E.R. with some pretty serious injuries. If you have elected to purchase PIP or MedPay coverage, then worrying about paying for your treatment is one less thing you have to deal with, and you rest a little easier while you are trying to recover.
For anyone moving to the DC Metro Area, or if you have lived here for awhile, but are ready to trade in the BMW (bus, metro walking) for a vehicle of your own, I urge you to say yes when offered Personal Injury Protection, or Medical Expenses Benefits coverage. It will only increase you premium by a few dollars every month, but if the time ever comes that you are injured in a crash, I am confident that you will look at it as the best couple of dollars you spent all year.