Maryland Court of Appeals Preserves Rights of Wrongful Death Plaintiffs In Its Mummert v. Alizadeh Opinion
by Michael Martin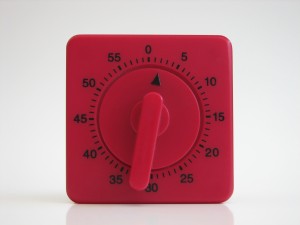 In a recent opinion, the Maryland Court of Appeals in Mummert v. Alizadeh, No. 5 (Md. Oct. 18, 2013), clarified the language of Maryland's wrongful death statute, and did so in a manner that is helpful to beneficiary plaintiffs. Specifically, the Court held that under Maryland law, a wrongful death claimant's right to sue is not contingent on the decedent's ability to file a timely negligence claim for medical malpractice before death. Accordingly, the statute of limitations applicable to claims for medical malpractice, Md. Code Ann., Cts. & Jud. Proc. § 5-109, does not apply to a wrongful death claim, even when that claim is based on alleged medical negligence.
The facts of the case are relatively simple. Between 1997 and 2004, Margaret Varner routinely visited Massoud B. Alizadeh, M.D., her family practitioner. During this time period, Mrs. Varner lost a significant amount of weight and experienced diarrhea and constipation. Despite her symptoms, Dr. Alizadeh failed to order or perform a screening colonoscopy, digital rectal examination, or any other screening tests. After finally performing a digital examination in May 2004, Dr. Alizadeh referred Mrs. Varner to a general surgeon, who performed a colonoscopy which revealed a large tumor in her colon. Mrs. Varner was diagnosed with Stage IV colorectal cancer with liver metastasis. She died in March 2008.
Mrs. Varner's husband and three adult children, as beneficiaries of Mrs. Varner, filed a claim with the Health Care Alternative Dispute Resolution Office of Maryland against Dr. Alizadeh, alleging that he was negligent in failing to conduct timely testing and failing to diagnose Mrs. Varner's cancer. After the parties waived arbitration, the case was transferred to the Circuit Court for Washington County.
Dr. Alizadeh filed a motion to dismiss, arguing that even though the beneficiaries had filed their claims within the three-year statute of limitations for wrongful death, their claim should be precluded because Mrs. Varner had not filed a suit for medical malpractice against Dr. Alizadeh, nor could she have at the time of her death, as it would have been time-barred by the statute of limitations for medical negligence claims. The Circuit Court granted Dr. Alizadeh's motion and the beneficiaries appealed to the Court of Special Appeals. The Court of Appeals issued a writ of certiorari sua sponte while the case was pending in the Court of Special Appeals.
The Court of Appeals considered two related questions in its opinion:
Under Maryland law, is a wrongful death beneficiary's right to file a lawsuit contingent upon the decedent's ability to bring a timely negligence claim on the date of her death?

In addition or in the alternative, does § 5-109 of the Courts and Judicial Proceedings Article apply directly to a wrongful death action arising out of alleged medical negligence and, if so, does it bar Appellants' wrongful death action?
The Court answered both questions in the negative, which is excellent news for plaintiffs attempting to bring wrongful death claims. Maryland's wrongful death statute, Cts. & Jud. Proc. § 3-902, states that "[a]n action may be maintained against a person whose wrongful act causes the death of another." § 3-901 defines "wrongful act" as "an act, neglect, or default including a felonious act which would have entitled the party injured to maintain an action and recover damages if death had not ensued." Essentially, the case turned on the interpretation of the "if death had not ensued" clause. In dismissing the beneficiaries' suit, the Circuit Court interpreted this phrase to mean that the legislature meant to condition the existence of a wrongful act on the decedent having a viable cause of action for negligence at the time of death.
The Court of Appeals rejected this interpretation, but did admit that the statutory language was ambiguous. Mummert, No. 5 at 10. Finding no legislative history, the Court relied on the "statute's general purpose," to conclude that "the Legislature intended the wrongful death statute to be a new cause of action, separate and independent largely from the decedent's own negligence or other action or a survival action." Id. at 11 (internal quotation omitted). Thus, the Court held that an action for wrongful death is not merely an extension of an underlying claim that the decedent would have had but for her death, but rather is a separate cause of action "for something for which the deceased person never had, and never could have had, the right to sue; that is to say, the injury resulting from h[er] death." Id. at 12 (internal quotation omitted).
Because the Court concluded that an action for wrongful death is entirely separate from any claim for negligence that the decedent could have made, it necessarily followed that a claim for wrongful death could not accrue until the decedent died. Indeed, "it would be illogical for, by operation of a statute of limitations that applies to the decedent's separate claim, a wrongful death claim to be time-barred before it can accrue." Id. at 20. As such, even if the death resulted from a wrongful act that occurred many years before the decedent's death, the statute of limitations for a wrongful death action does not start running until the decedent dies. In this common-sense reading of the statute, the Court admirably upheld substance over form and allowed beneficiaries access to justice when attempting to make a wrongful death claim.